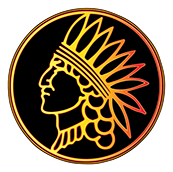 Stipple Glass
Stipple's waxy, ice-like effect sets it apart from the rest. Due to the translucent quality of the glass, there is a 3D effect when colors are streaked together. This becomes beautifully apparent when illuminated. Youghiogheny Glass is proud to have replicated these qualities used first by Tiffany Studios.
Click images below to enlarge.
YOUGHIOGHENY OPALESCENT GLASS COMPANY, INC.
300 SOUTH FIRST ST CONNELLSVILLE, PA 15425
PHONE: 724-628-3000 FAX: 724-628-5060 EMAIL: YOUGH@CVZOOM.NET